6 common questions about the cost of death in Australia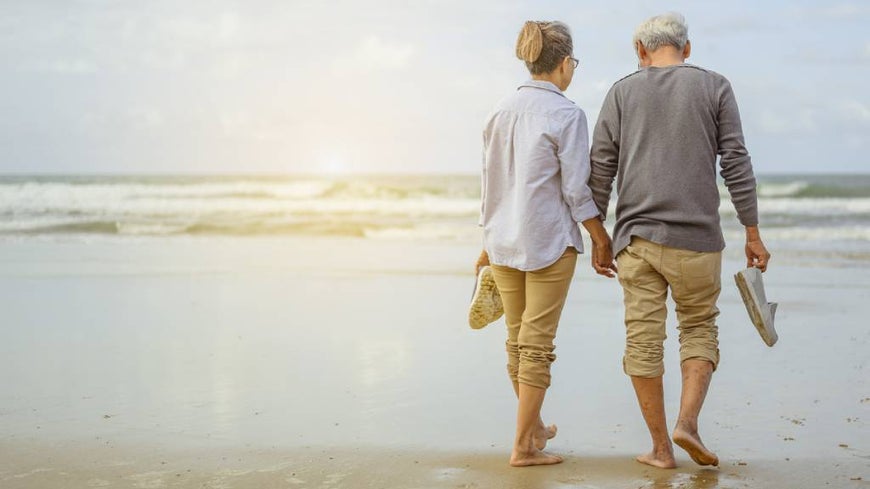 According to the recent Cost of Death Report, 84.1% of us feel we don't talk about death and dying enough. Even though it might be an awkward conversation, it's important to ask the right questions and ensure you put plans in place that will ease the burden on your family during an emotionally stressful time.
Here are some common questions around the cost of death in Australia – to help you plan ahead and perhaps open up the discussion with your family.
Are funeral costs rising in Australia?
Yes, research shows costs are rising across the board, with even the cost of a basic cremation doubling in the past eight years. What you'll pay is influenced by where you live, as funeral costs vary around the country.
Why are costs rising? Many believe it's down to additional funeral director fees and limited space in cemeteries, according to findings from the Cost of Death Report. The cost of funerals is something that people might want to know in advance, so they and their families can plan.
How much do funerals cost?
The research found that a basic burial with just essential services costs an average $8,048 – but this may differ substantially if you're in a rural or metropolitan area.
For example, a basic burial in metropolitan South Australia will cost $5,733, while the same burial in metropolitan NSW will cost $15,244. A standard, middle-range burial (which may include essential services plus flowers and the chapel service) costs on average $9,403, while a premium burial costs on average $11,279.
How much do cremations cost?
Cremations are easier, simpler and cheaper than burials, so it's perhaps not surprising that most of us – 68%, according to the report – are choosing cremation over burial. A basic cremation costs $3,108, a middle-range standard cremation costs $5,591 and a premium cremation costs $7,187. But again, these costs may vary substantially depending on where you live.
What items do you need to pay for when organising a funeral?
You'll need to cover funeral director fees, transport, coffin (even cremations often require some sort of coffin, even if it's cardboard or wicker), death certificate, permits, burial or cremation fees, a cemetery plot (if required) and any other expenses such as a funeral celebrant, clergy, flowers, newspaper notices, and the wake.
Australians generally pay for a funeral in one of three ways: with a prepaid funeral plan, funeral bonds or funeral insurance. It's important to have some kind of financial plan in place if you can, as one in three of us in the Cost of Death Report admitted to experiencing financial hardship in paying for a funeral.
I don't want a traditional funeral. What are my other options?
You're free to plan the type of funeral that suits you – and there's a growing trend towards non-traditional funerals in Australia.
Funeral directors say they are seeing more people choosing memorial services in places that were meaningful to the deceased, such as a beach or golf club – instead of a crematorium or church. This is echoed by the 75.4% who believe funerals are becoming less about mourning and more about a celebration of life.
I want a 'green' funeral – is that even possible?
We're all becoming more conscious of caring for the environment – and it's no different for many people planning for their end-of-life celebration. Sustainability is a big movement in funerals, and options might include coffins made out of eco-friendly materials such as bamboo or cardboard. Similarly, aquamation or water cremation as a send-off for a loved one are growing trends to look into, if you're interested.
If you're opening up the conversation about your funeral plans and the cost of death with your loved ones, it's a good opportunity to discuss how funeral insurance could help ease the financial burden of your death. Request a quote online today.
19 Dec 2019