Annuities: everything you need to know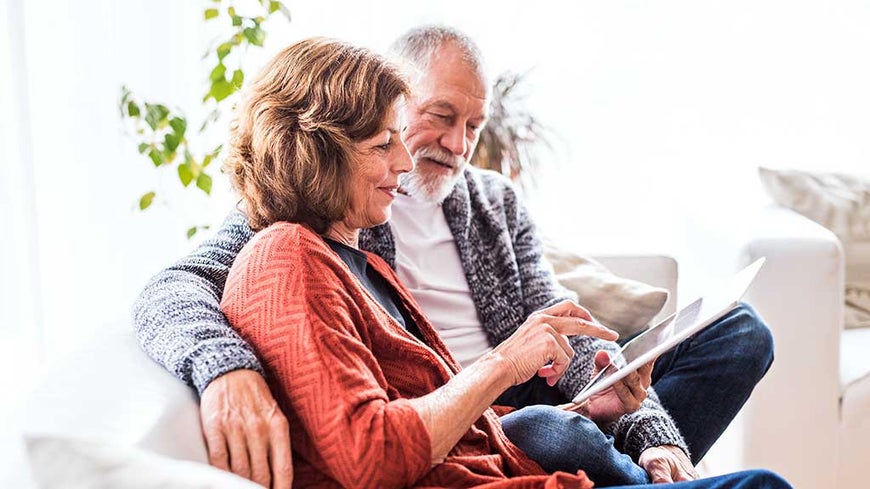 Have you considered investing in an annuity for retirement? It's a simple way to ensure you have a guaranteed income for life to support your lifestyle when you stop working. Here's some important information to know when deciding if an annuity is right for you.
Annuities & retirement
Australians are living longer and healthier lives than ever before1, so when it comes to planning for retirement, making sure you have enough money to cover you comfortably throughout your golden years is critical. Inflation, unexpected illnesses, and life's general surprises can all effect your savings in your retirement years.
There are varied ways to support yourself financially during retirement, these including:
taking your superannuation out as a lump sum
using personal savings
receiving government support such as the age pension
taking advantage of investments
protecting yourself with an annuity.
$1,154 is the weekly living cost for a couple living a comfortable retirement in Australia. $819 is the weekly cost for singles.2
What's an annuity?
It's a simple and secure financial product that gives you a regular income over a period of time in return for a lump-sum investment. You can buy an annuity using money from your superannuation (if you've reached the age at which you can withdraw it) or your personal savings.
This guaranteed income can make sure you're getting a consistent amount of money regularly during your retirement, which can protect you from outliving your personal savings or investments.
$1.6 million is the limit you can transfer to a tax-free account based pension or annuity.3
Benefits of an annuity
You've been working for most of your life, so a regular income stream such as one received with an annuity is something you're used to living with. This ease of adjustment is just one benefit of annuities, along with the following:
Get a guaranteed regular income in return for your lump sum payment regardless of what happens with inflation or the markets.
Don't pay tax on your annuity income if you buy it with your superannuation when you're over 60 and it meets the government's minimum payment rules.
If you buy your annuity before age 60, the taxable portion is taxed at your marginal tax rate; however, you'll receive a 15 per cent offset.3
Set your annuity payments to be made to you monthly, quarterly, half yearly or yearly – whatever works best for you!
Choose a lifetime or term annuity.

Lifetime annuities: provide regular payments for the rest of your life. Depending on your choices, this option may also roll on for the lifetime of a second person when you pass away. Lifetime annuities can help alleviate the worry that you will outlive your retirement savings.
Term annuities: regular payments have a fixed end date chosen by you (e.g. set number of years or life expectancy). Term annuities may or may not include a payout of remaining money at the end of the chosen period.
Things to keep in mind
Once your money is in an annuity, it can't be taken out as a lump sum and may not be able to be transferred elsewhere if you change your mind.3 Because an annuity doesn't change with the markets, this may leave you with less pay than an investment that's dependent on market movement.
It's never too early to get financially prepared for your future. Annuities are one way you can make sure your retirement years are free from money stress with a regular income stream.
With Australians living longer than ever before1, many of us will spend decades as retirees, so planning for retirement is critical. Whatever you decide to do, planning ahead will help you get the most out of your retirement.
The information in this article is general only and does not consider your objectives, financial situation or needs.
17 Jul 2018