Is it time to consider PAYD insurance?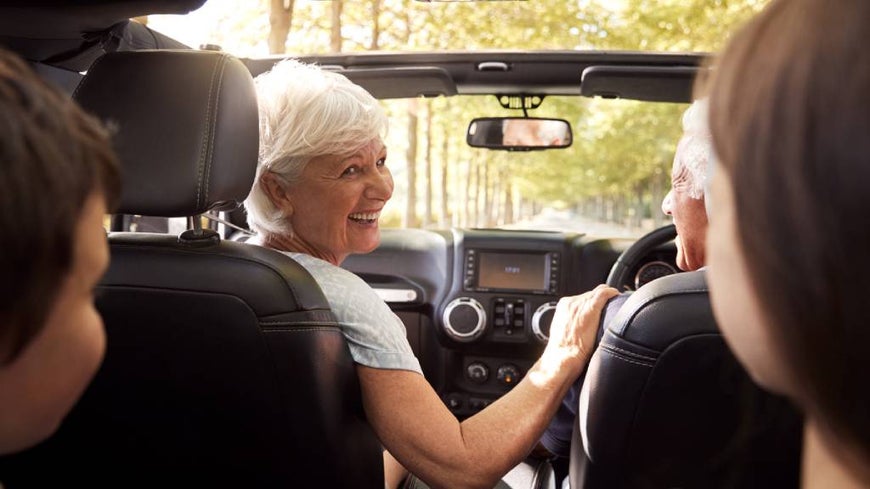 Is your car spending more time in the garage than on the road lately? As you approach and enter your retirement years, you may find that you use your car less and less. This can trigger questions about car ownership, costs and more affordable insurance options – which is where 'Pay As You Drive' (PAYD) insurance can come into play.
Here, we run through four common thoughts and questions that might be running through your mind right now.
"I want to keep the car."
Along with your changing lifestyle, the rise of ride-sharing apps and the lure of discounted public transport options may be impacting your driving habits.
However, you may be reluctant to give up the convenience of car ownership. Australians love their cars – there are 19.5 million registered motor vehicles in Australia, and that number is rising.
So, let's say you want to keep your car. Perhaps you're even planning to upgrade to a new car. Let's jump to a common question that might be on your mind.
"How can I make car ownership more cost-effective?"
The prospect and reality of retirement brings up a number of questions about changes to your lifestyle. Finances are also something that will come under the spotlight as you prepare to retire.
When it comes to your car, there are several ways you can save in retirement. If you're eligible for a pension, you may also be entitled to concessions on your motor vehicle registration fees.
"I'm already insured – so how does PAYD work?"
You've likely been buying regular comprehensive car insurance your whole life and it's probably served you well as you drove the family up the coast each year, or did the daily commute to work. But like most changes, it's nice to know all the ins and outs about PAYD before taking the leap.
It's important to remember that PAYD car insurance is still a full comprehensive car insurance policy. The main difference is that you may get a reduced premium if you don't clock up a lot of kilometres.
Sometimes, people are confused by the name and think they have to pay every time they drive. That's not the case. You can pay your premiums annually or pay your annual premium monthly, like you've always done. The name simply means that the amount you pay is based on the kilometres you travel, so ideally, if you travel less, you'll be saving some extra money to spend how you'd like in retirement.
"Is there a catch?"
We hear you. The next thing most people worry about is that there's some type of catch if you go over your estimated kilometres – what if your kids and their family move further away, or you have to see a specialist in a suburb on the other side of the city?
At the start of the policy, your current odometer reading is usually noted. Let's say you decide, on a whim, to take a road trip and end up going over the expected kilometres. You are still covered in that instance subject to the policy terms and conditions. Be aware, however, if you do go over your end odometer without topping up and then make a claim, you may have an additional excess to pay on top of the basic excess. You usually can top up your kilometres should you end up driving more than expected.
Simply contact your insurer to increase your kilometres so you won't be caught out (you may need to pay an additional premium). You'll be given a quote for any cost for increasing your end odometer reading.
There are plenty of changes as you travel the road to retirement and beyond. By exploring options such a PAYD car insurance, you can comfortably continue your journey with your car.
Ready for the road ahead? Make owning a car in retirement a little easier with Seniors Pay As You Drive Insurance. Call Australian Seniors on 13 13 43.
Please refer to the relevant Product Disclosure Statement for full terms and conditions (including eligibility criteria, exclusions and limitations).
18 Mar 2020