Well-travelled couple explore the world in a motorhome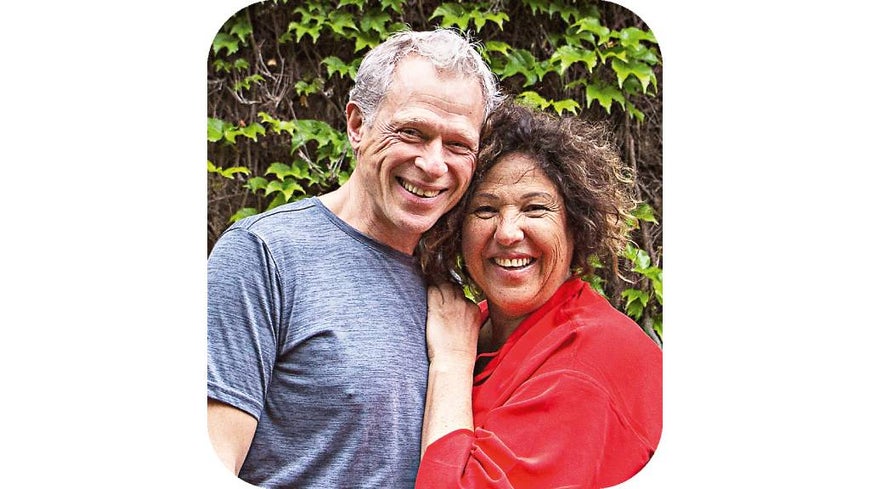 Written by Trudie McConnochie for Australian Seniors.
In the third series of our Life's Booming podcast, No Regrets, Graciela Szwarcberg, 60, and Hector Poch, 62, reveal how they decided to take the plunge and travel the world in a motorhome that has taken them through Europe, Asia and South and Central America. Here the couple, who originally moved from Argentina to Australia in 1991 to raise their children – but hit the road permanently eight years ago – share highlights from their journeys.
First stop: Norway When well-travelled couple Hector and Graciela describe a country as one of the most beautiful they've seen, we should all pay attention. Norway won their hearts, thanks to its towering mountain peaks, crystalline waterfalls and deep fjords. The couple spent 10 days driving through winding roads and passing through tunnels – the longest being an incredible 25km long.
Their highlight was Preikestolen (Pulpit Rock), a jagged cliff hanging a vertiginous 604m over a spectacular fjord. Reaching Preikestolen involves a two and a half hour hike through a steep rocky path. "It felt like a balcony," says Hector, explaining there are no safety barriers on the rock. "You have to lie down to take it in. It was beautiful." Beautiful – but scary, Graciela adds. "The pull to the void is so big, it felt like we were going to fall at any moment."
For more inspiration, go to visitnorway.com
On to Torres del Paine National Park, Chile If your favourite type of trip involves witnessing Mother Nature in all her splendour, this national park needs to be on your to-do list. For Graciela and Hector, the lure of pristine glaciers and jagged ravines was irresistible. Torres del Paine is a popular Patagonian hiking spot with options to suit any level of adventure. Graciela and Hector opted for a four-day hike, and almost regretted it. "We walked about seven, eight hours a day with a big backpack and the wind was so bad, and I thought, 'If we survive this I'm not doing this anymore!'" says Hector.
Once they got closer to the remarkable Grey Glacier, the experienced kayakers relished the chance to hit the water. "It was a beautiful sunny day, and it was unbelievable to be kayaking near the glacier," Hector says. Graciela adds, "It's very special – nature at its most raw."
For more inspiration, go to parquetorresdelpaine.cl/en/home
Getting down in Denmark The common theme in Graciela and Hector's travels is water – the couple are never far from a body of water. When they caught a ferry from Germany to the Danish island of Lolland, they naturally gravitated towards Sonderso lake – which, they later learned, is where the country's competitive kayakers train. The warmth of the people was overwhelming, with Maribo locals giving them keys to use the club's facilities, and inviting them to barbecues and events.
"Usually we never stay more than one night in a place but we ended up staying the whole week!" says Graciela. "We really connected with the people. The whole purpose of our trip is being immersed in people's cultures and ways of living."
Later, after driving a couple of hours north, the couple explored Copenhagen, a city Graciela describes as "hot, young, cool and sexy". As usual, they parked their motorhome about 10km from the city then biked into town to soak up the atmosphere.
"Everybody was on the street, dancing and barbecuing on the waterside, jumping in the water," says Graciela, who especially loved the vibrant city's colourful houses, canals and the opera house.
For more inspiration, go to visitdenmark.com
Making the most of it in Marrakech, Morocco The beauty of exploring without an itinerary is that you never quite know where you're going to end up. In Jemaa el-Fna, a large square that leads to Marrakech's souks (markets), Graciela and Hector were surrounded by the hustle and bustle of an intriguing array of locals.
"In the old markets, we saw people with serpents, monkeys – the most unusual spectrum of people," says Graciela. "It was a shock, in a sense."
When it came time to find a place to sleep, two children approached and beckoned them through labyrinthine alleys to a mysterious door in a cave. A wary knock on the door revealed the house to be a riad – a traditional home dating back to French colonisation where the garden and patio is in a tranquil central courtyard. "It was luxury!" says Hector.
For more inspiration, go to visitmarrakech.com/en
How to… survive life on the road
Be open-minded
"Put your judgement and your prejudice aside and then you'll be able to connect with the people," advises Graciela.
Compromise
Travelling with your partner means conflict is inevitable, so you'll need to compromise. "Neither of us wanted to give up the driving, and then we tried to share the driving, and it did not work," says Graciela. Their solution: "Hector is very good at directions. So I do most of the driving, and he does most of the navigation."
Don't delay
If you're inspired by Hector and Graciela's life on the road, they encourage you to go for it – and don't wait too long. "Many people hear our story and regret not doing it themselves when they had the time," says Hector. "We didn't want to have any regrets."
Where to next? We're dying to visit... Africa
The couple's plans to visit the African continent were put on hold when Ebola hit. But they haven't let go of that dream and, in the near future, they hope to ship their motorhome to South Africa, before travelling to Namibia, Kenya and Tanzania.
"I don't know much about the differences in each of the countries, so the expectation of the unexpected makes the whole of Africa really appealing to me," says Graciela.
18 Sep 2022