10 ways tech can make senior driving safer [Infographic]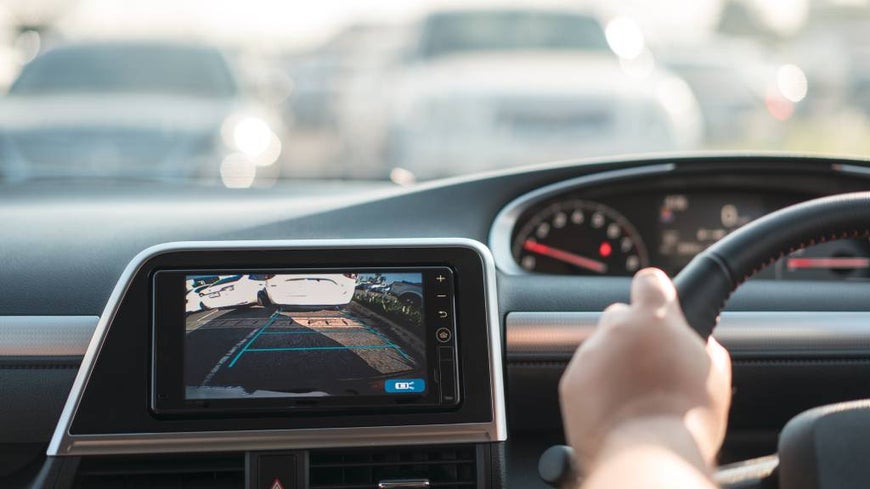 Safety should be at the front of your mind every time you get behind the wheel. And thanks to technology, driving more safely is made easier.
It's a fact of life that as we get older, things like the quality of our sight and hearing tend to diminish over time. Unfortunately, this an contribute to incidents on the road.
4,000 Australian seniors are hospitalised each year from driving-related incidents. Among them are hundreds of people aged 65 and over who are involved in an increasing number of road fatalities. In 2015, 69% of senior Australians were still driving. Older Australians can use technology to make driving safer.
To combat the increased risk of road incidents for older drivers, modern technology can help with everything from parking to checking blind spots.
New technologies are helping keep seniors on the road longer. Adoption of technology can improve seniors' quality of life and boost their independence.
Whether you have an older car or a brand new model, these useful apps and technologies can assist your ride. Personal assistant apps: Speak to your phone for navigation, traffic updates and more. Remember to familiarise yourself with laws surrounding mobile phone use in cars. Some common brands are Amazon Alexa, Siri, Cortana, Google Assistant and Bixby – but there are dozens out there.
Parking apps: Never forget where your car is parked. Download one of several parking apps on the market. These might vary by state, so check your app store for an option in your local area.
Reversing camera: Helpful for parking and watching out for objects and pedestrians. While these used to be expensive, the technology is now much more affordable, and prices may start as low as around $100.
Blind-spot warning system: These monitors usually use sensors fitted to the sides of the car (rear and front). These systems are designed to reduce the risk of accidents with an alert.
Adaptive cruise control: This cool piece of tech adjusts your speed based on vehicles around you, and allows you to maintain a safe distance from vehicles ahead. Some cars come with it, or you can get it installed.
Automatic emergency braking: Scans the road ahead for obstructions and can apply the brakes to avoid an accident.
Lane-keep assist: Also, known as a lane departure warning system, this stops you from drifting outside your lane. It's been available in many models and makes of cars since the early 2000s.
Road-sign recognition: Reads out road signs in case you miss them. While this technology may sound very advanced, such systems are already in many vehicles in Europe and Australia, the benefits of which are likely to be significant for road safety.
Automatic parking: Semi or fully autonomous systems to make parking a breeze. Parking tools can often be installed into older cars, as well as newer models, which is an advantage.
Handsfree devices: There are many car technologies that are operated without the use of hands (for example via voice commands). Use Bluetooth, take calls, send messages, change music and open maps.
2 Dec 2019