Should I become a rideshare driver?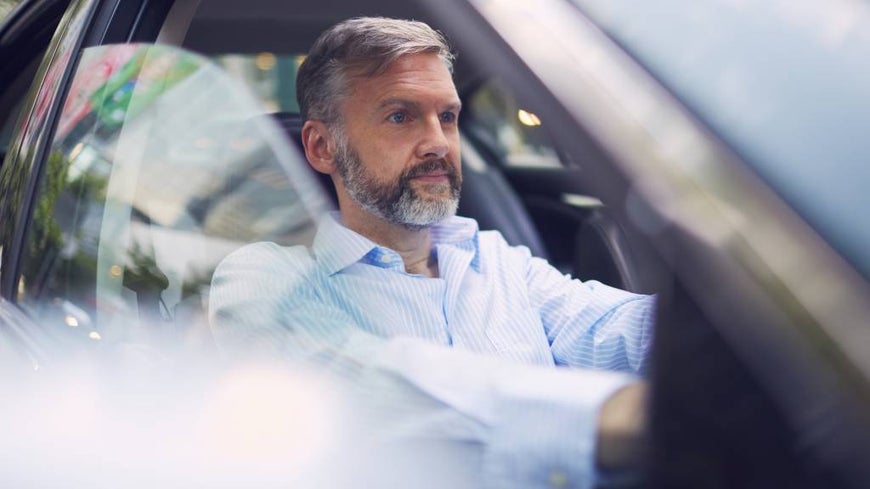 If you've ever taken an Uber or used another rideshare platform, you'll know how convenient it can be – not to mention it can be cheaper and quicker than grabbing a taxi. You may have even wondered about becoming a rideshare driver yourself. After all, you own a vehicle, are a competent driver and know your local area. Why not make a little money while in the car?
However, whether ridesharing appeals to you as either a side hustle or full-time job, there are pros and cons to consider. Let's look at what's involved and what you need to know before deciding to apply.
Important Note: Ridesharing is not covered by Seniors Car Insurance.
Australian Seniors is not affiliated with any of the below programs or platforms, but our research has shown that this is a topic many Australians in retirement want to know about. Please do your own independent research and use this article as a starting point only.
What is ridesharing?
Ridesharing* essentially refers to passengers getting a lift to their destination in a private vehicle – either owned or rented by the driver. Typically, the passenger will book the 'ride' and pay the ridesharing fee via a smartphone app.
The best-known rideshare company out there is Uber, but other companies have sprung up in recent years – including Bolt, Ola, Shebah (an all-women rideshare service) and DiDi (Melbourne-based), to name a few.
Why would you want to become a rideshare driver?
There are lots of reasons why joining a ridesharing service appeals to people. Perhaps you like being able to choose your own hours. Maybe you have to work around family and other commitments. Or you may have a day job and want to be a rideshare driver to make some extra money on the side.
The benefits of this type of work can be numerous. Some of the ridesharing networks enable you to set a destination and pick up passengers going in that general direction, which means you can make money within your own schedule. Expenses related to your car may all become tax-deductible, too.
However, there are downsides – like extra wear and tear on your vehicle and having to buy tyres or make repairs more regularly. There will also be additional expenses of keeping that car on the road, higher fuel costs and possibly the need to replace your car sooner than you might have otherwise.
You also need to remember that as a rideshare driver, you're opening your vehicle to strangers – and while most of them are probably normal people going about their day, some may be rude, drunk or generally unruly. Some might be sick or make a mess of your car as well.
What about insurance?
As a rideshare driver, it's crucial to have insurance in case there's an accident or something else goes wrong while you're on a trip.
Rideshare networks such as Uber offers insurance to 'eligible partner' drivers. In the case of Uber, it's a contingent insurance policy that works with your compulsory third party (CTP) injury cover. It covers certain accidental injuries, inconvenience payments and other cover for specific events.
Ridesharing may not be covered by your personal car insurance policy, so it's a good idea to check with your provider before going ahead. Some insurers give you the option to add ridesharing or other business activities on your policy.
How to become a rideshare driver
Becoming a rideshare driver is easier than you might think. If, say, you wanted to join Uber as a driver, you'd need to fulfil this checklist:
Be at least 21 years old.
Have access to have a vehicle that meets Uber's requirements.
Hold a valid, full driver's licence in your state or territory.
Be an insured driver for the vehicle you want to drive.
You'll also have to complete a background check, supply a driver profile photo and provide documents such as proof of vehicle insurance (for the state or territory you'll be driving in). Also required; copies of your passport, birth certificate and valid driver's licence.
To get started, you need to sign up online, upload your documents and get a vehicle inspection to prove your vehicle is roadworthy.
Ridesharing can be a great way to make some extra money on your schedule – or as a main income stream, and it's not hard to get started. Just make sure you've got all the necessary paperwork and your car is roadworthy before you start the application process. And don't forget to review the insurance you currently have, and whether you need to take out additional insurance to ensure you and your vehicle are adequately covered.
22 Jun 2020