Ready for a summer road trip? Here are some tips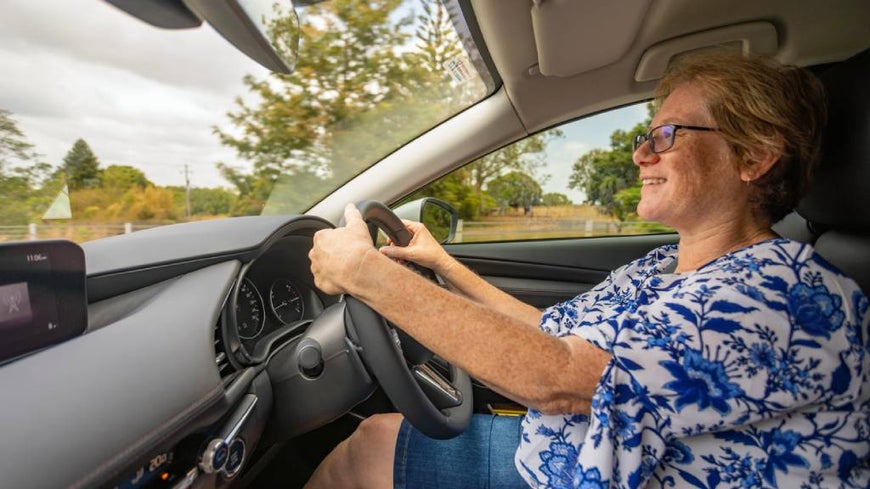 Written by James Jennings for Australian Seniors.
What do you need to prepare for before hitting the road? If you're not yet planning to head overseas, you might be ready to join the large numbers of people hitting Australian roads for getaways (if and when restrictions in some states and territories permit, of course). That means taking your vehicle for an extended run.
How can you best prepare your car, trailer or caravan for the trip?
Although the pandemic has slowed some of us down, Aussies are still hitting the road in droves. According to the Australian Bureau of Statistics, we love our cars, and we love our road trips. In fact, in 2020, passenger vehicles in Australia travelled 162,983 million kilometres (which is more than any other vehicle type). This accounted for 68.3% of total kilometres travelled. Clearly the passion for road-tripping is still with us, despite the challenges of the last couple of years.
So, with all the time in the world to enjoy and explore, having a few road trips planned is a great way to make the most the free time you might have. Whether a short or long break, Australia is full of options no matter how far you're willing to travel.
You can start by checking out some of the top Australian locations every senior should have on their bucket list. But what else do you need to know and prepare for before hitting the wide, open road?
Just as you wouldn't attempt to do a marathon without training, it's not wise to put your car to the test unprepared. We asked RAC Roadside Assistance patrol officer Ray Farrugia to reveal his top tips.
Do a little DIY
While car troubles are often unpredictable, regular servicing and simple at-home maintenance is the best way to avoid a breakdown. It's as easy as regularly checking your oil and fluid levels, as well as your tyre pressure and tread. If you're unsure of exactly what you're looking at, seek advice from a trusted mechanic.
Look after your engine
Ray recommends servicing your cooling system at least every two years, and if coolant levels are low, top up with the appropriate coolant – never tap water. It's also important to ensure your cooling fans are working properly and to check your oil levels, as oil can protect your engine in hot temperatures.
Remember, if the coolant has deteriorated, the thermostat is broken or the radiator is blocked, hot weather will quickly bring on a breakdown.
Beat the heat
Glare from the sun can cause poor visibility, so keep windows and lights clean. When you're driving, also keep an eye on the temperature gauge. If the temperature rises above the normal indicator, pull over in a safe place and turn off the engine as soon as possible. Continuing to drive when this happens can significantly increase the damage to your engine.
Could you tackle the important job of cleaning your vehicle lights yourself? The answer is, in many cases – yes! Here are some of the more common DIY methods to clean a car's headlights:
Toothpaste: Put a bit of toothpaste on a cleaning rag or towel, and spread in circular motions, before rinsing it with a hose and drying it off with a fresh towel.
Sandpaper: Start with a more abrasive sandpaper, before swapping to a less abrasive one for a smoother finish.
Cleaning Kit: You can get these at most car part retailers which come with instructions on the box to help you get that shiny finish.
Buffer: Similar to working with sandpaper, a buffer will smooth out your headlights, as well as polish as you go, to give you that ideal finish.
27 Jan 2022