Driver's licence regulations in Australia for seniors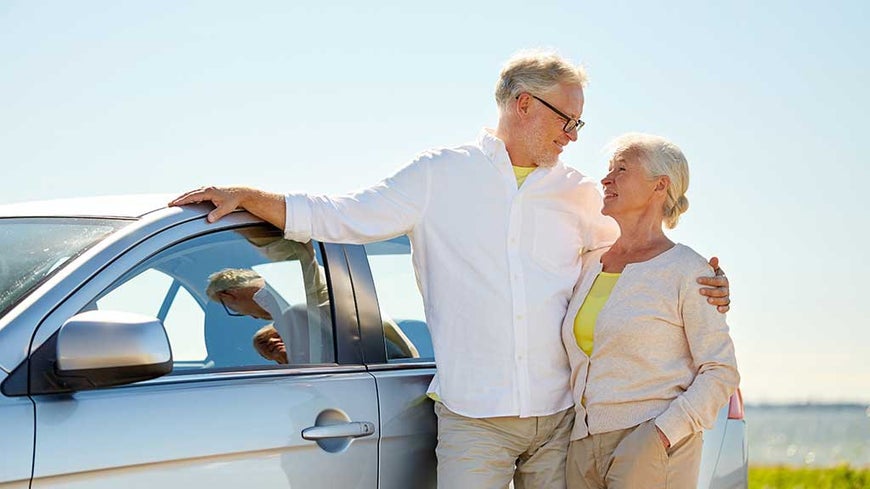 Having access to and driving a car is a great convenience, but as you get older, driving on the road can become riskier. While senior drivers can take advantage of car technologies that aid driving; and could be as fit, skilful, and agile on the road as younger drivers, statistics suggest that drivers aged 75 or over could be at greater risk of being hurt or killed in a crash.
The regulations in your state or territory reflect this risk, so here are the licensing regulations by state that you should be aware of as a senior Australian.
New South Wales
You will be required to get annual medical checks when you reach the age of 75 if you are a Class C driver or Class R rider in New South Wales. The Roads and Maritime Services will send you a form two months before you turn 75. Take the form to your doctor to get your medical assessment completed, and return it back to a Roads and Maritime registry or Service NSW centre before your 75th birthday. Your doctor can also return the form on your behalf. More information can be found in the guide for older drivers.
When you turn 85, you can opt for a modified licence, and this lets you drive within your local area, but has limits based on your individual needs. Modified licenses do not require on-road assessments, but you still need to do your annual medical assessment. Alternatively, you can retain your unrestricted licence by continuing with a yearly medical assessment and passing an on-road driving assessment every two years.
Victoria
Licensed drivers in Victoria do not need to do anything when they reach a certain age. However, they are legally obliged to notify VicRoads, the licensing authority in Victoria, if they develop any long-term or permanent physical or mental conditions that might affect their ability to operate a vehicle. VicRoads could also ask you to undergo a medical review in some situations.
Older drivers are recommended by VicRoads to stay aware of changes that could affect their driving ability and consider the possibility they might need to reduce their driving or stop driving altogether. Age-related impairments like joint pain, vision impairment, and reaction times could increase their risk on the road.
Queensland
The rules for Queensland-licensed seniors are fairly straightforward. If you are 75 and over, you must have a valid Medical Certificate for Motor Vehicle Driver Form (completed by your doctor) with you when driving. You generally do not need to give the authorities a copy of the form, but the maximum validity time period for this form is 13 months, so you need to have it renewed at this interval.
Six weeks before you turn 75, you will receive a reminder to ensure you have a valid medical certificate form before your birthday. Your doctor might recommend you obtain a conditional or unconditional licence, depending on your health.
Temporary changes have been applied to the rules due to COVID-19, you can find out more on the Queensland Government site if they apply to you.
South Australia
Older drivers licensed in South Australia are sent self-assessment Medical Fitness to Drive forms each year from the age of 75. This applies to Class C licenses which are drivers of most types of vehicles including cars. It is designed to help you think about your health and how it affects your ability to drive safely. You complete this by yourself, but you will be required to have your doctor's input if you answer 'yes' to any of the questions or have any doubts.
Western Australia
Drivers aged 80 or over in Western Australia are required to have annual medical assessments before they can renew their licence. While Western Australia used to mandate practical driving assessments for those aged 85 or over, a driving assessment is now required only if your doctor recommends one.
So, if you are aged 80–84 you need to complete a medical assessment certificate and have your doctor do a medical exam each year. If you are 85 or over, you need to complete a medical assessment certificate and have a medical exam, and do a Practical Driving Assessment only if your doctor recommends it.
Tasmania
Tasmanian-licensed senior drivers do not need to complete a medical check regularly. However, they are required to disclose any conditions that might affect their driving ability, and the validity period of licences issued after the driver turns 65 is five years. Older drivers are also recommended to self-assess regularly.
Northern Territory
Senior drivers in the Northern Territory are obligated to disclose any relevant conditions that could affect their driving ability, and they are encouraged to examine their own fitness to drive.
Australian Capital Territory
Senior drivers in the Australian Capital Territory are required to undergo an annual examination by their own doctor using the driver licence medical form. This rule applies to seniors who are aged 75 or older. The medical certificate demonstrates they are fit and able to continue driving.
Make sure you follow the rules
While getting older does not necessarily mean it will be riskier for you as an individual to drive, the licensing rules in your state or territory may become stricter when you reach a certain age. For this reason, it is important to check you comply with the licensing requirements – whether it is with annual medical checks or regular self-assessment. By doing so, you can ensure you are not only legally compliant, but also safer on the road.
Australian Seniors is a leading insurance provider for over 50s. We offer cost-effective insurance solutions for mature Aussies, and we are committed to providing you with a range of high-quality insurance products. Request a call-back to find out more about our car insurance.
22 Jun 2021