Classic car restoration proves a valuable hobby for seniors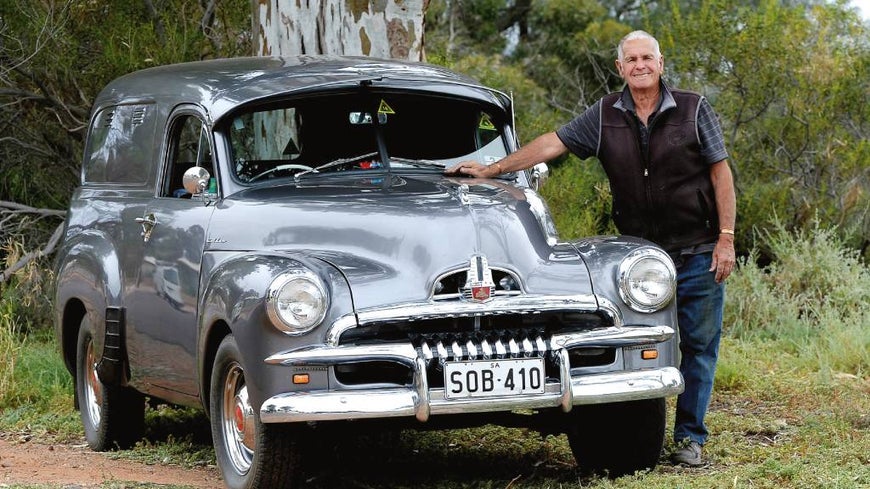 Written by Ellouise Bailey for Australian Seniors.
Those who can remember the early years of the famous Bathurst 500 car race at Mount Panorama are now — six decades later — looking to buy and lovingly restore vehicles from the days when the famed rivalry between Holden and Ford began.
The Bathurst 1,000, as the race became known after it was extended from 500 miles to 1,000km, now features V8 Supercars, but in its infancy, most Australian car manufacturers entered their brands, and the winner enjoyed soaring sales the following day.
"The classic car market and culture is stronger than ever," says Classic & Custom Car Club of NSW vice-president Daniel Binfield. "Cars that raced in the first Bathurst races are starting to appreciate — a car that once sold for a few thousand dollars is now a collector's vehicle."
A Holden Bathurst Monaro that cost $3,995 in 1969 recently sold under the hammer for $320,000. But Daniel warns: "I wouldn't buy a classic car as a sure-fire investment, you can spend a lot of money and not always break even."
The attraction, instead, is often motivated by nostalgia. "A lot of people want to relive their youth. Sometimes it's that they couldn't have one [back then], or it could have been their first car."
Unique classic cars offer opportunities for seniors to connect and use their skills
That was the case for Maurice "Mozzie" McMahon, 77, of Port Augusta, South Australia, who grew up driving Holdens and had always wanted his own panel van. Eight years ago, he bought a beaten-up 1954 Holden FJ panel van. "It was a wreck!" he says. "The top was all bashed in, but I took it home."
It took him 12 months to restore the car to its former glory and it wasn't cheap — he has so many receipts from the restoration he gave up adding them up. However, he says it's never a lonely hobby, as "you always meet people, when buying cars or parts or when you take it out."
Mozzie says his panel van doesn't miss a beat — he even drove it out to Alice Springs and then up to Uluru. "I said to my mate, come on let's go, and so off we went. It took us five or six days, and I actually did the motor up before we left."
Original Holdens might still be around to be restored, but it doesn't stop Mozzie lamenting the demise of the manufacturer. "I feel terrible that Holden has shut down, it's really sad. But that's the way of life."
Daniel Binfield's top 5 iconic Australian cars
Ford Falcon GT (XW to XC models)
Holden Monaro
Holden Torana
Valiant Charger
Mazda ROTARY (RX-2 to RX-7)
18 Mar 2021