6 car and driving technologies for Australian seniors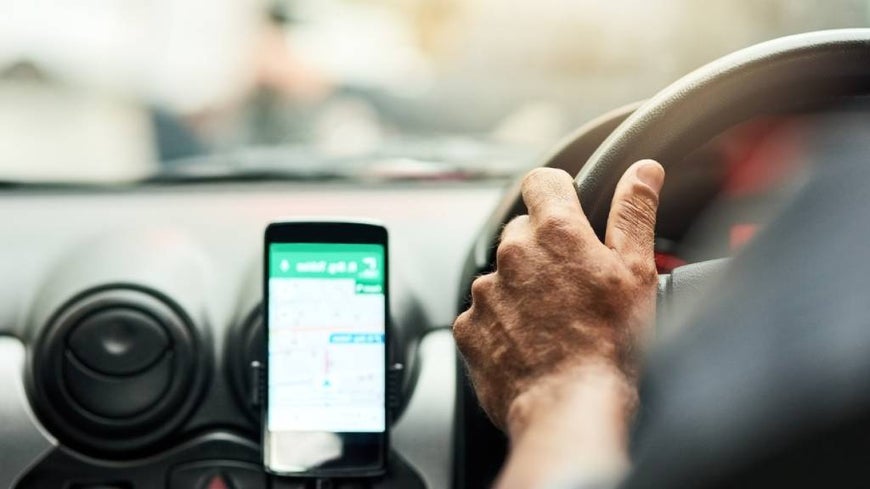 Technology for vehicles and safer driving has come so far in the last decade; even something as common as satellite navigation has gone from a boutique add-on, to a vehicle standard. This is great news for older drivers.
Many of the below products are free, and many are low cost. Australian Seniors is not associated with any of these products and services, and drivers should do their own research before purchasing or trialling any new product.
Low cost or free: inexpensive technology for cars
You don't have to spend much money to enjoy technology assistance. Start your research with some of the products and apps you'll find below, and remember to check the updated laws in your state or territory that refer to mobile phone usage while driving. Laws have recently changed, fines have increased, and lives can be put in danger if mobile phones are not used in appropriate ways by drivers and passengers. Get proper advice from your state based road authority.
With that said, when driving technology tools, apps and products are installed and used correctly, legally and safely, they can be very useful. Many of these new technologies can even be added to older cars, some at a very reasonable cost. Here are some ideas.
1. Personal assistant apps: voice commands for driving
Speak to your phone for navigation, traffic updates and more, after familiarising yourself with laws surrounding mobile phone use in cars. Some common brands are Amazon Alexa, Siri, Cortana, Google Assistant and Bixby – but there are dozens out there.
No matter what type of smartphone you have, you can download assistant apps. Some devices even come with the software pre-installed, so you might already have it handy. Make sure you do your independent research to find the one that suits your needs.
One of the safety features of personal assistant apps is that you can communicate with them by using voice commands: hands-free capability is ideal for driving – use it to instruct your phone to turn on navigation, check traffic updates, adjust the radio and more.
2. Parking apps: find, share and pay for parking
We've all had that moment where we've forgotten where we parked our car. Well, worry no more with many parking apps on the market. These apps track your parking spot as long as you have your phone with you. Helpfully, they often work in the background and use specialised technology and a location tracker so they never forget where you've parked.
There are also a range of Australia-based share parking apps that have been released into the market. These allow you to rent a car space short-term or long term, and to find parking in a particular area.
The NSW Government has also just released a free parking app that allows you to find the nearest parking meter directly on your phone, and pay for your parking remotely. While the Park N' Pay app is still in trial phase expect similar tech to pop up in other states and territories over the next few years.
Mid-range: A bit of expense, for a lot of benefit
While there are some great free products and tools out there, if you've got a few hundred dollars to spend on technology, there are many items you can purchase and install to make driving easier and safer. Many newer cars come with these installed, but tech can often be added to older cars as well.
3. GPS unit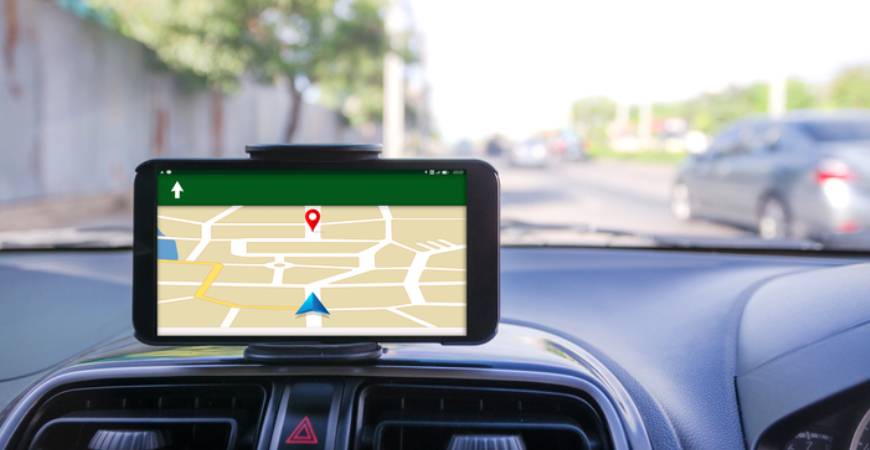 If fiddling around with your smartphone is too much of a hassle, or you prefer to rely on a piece of hardware, an external Global Positioning System (or GPS) unit can be extremely helpful.
There are plenty of big-brand options to choose from, including the well known brands of TomTom, Tvird and Garmin, but there are many cheaper alternatives out there as well, if you are not set on a 'big name' brand. Read reviews online, and check features of products against your needs.
But the best part? Because of the amount of free GPS apps nowadays, the price of physical GPS units is very reasonable, some of the popular models of the last year coming in at under $60.
4. Reversing camera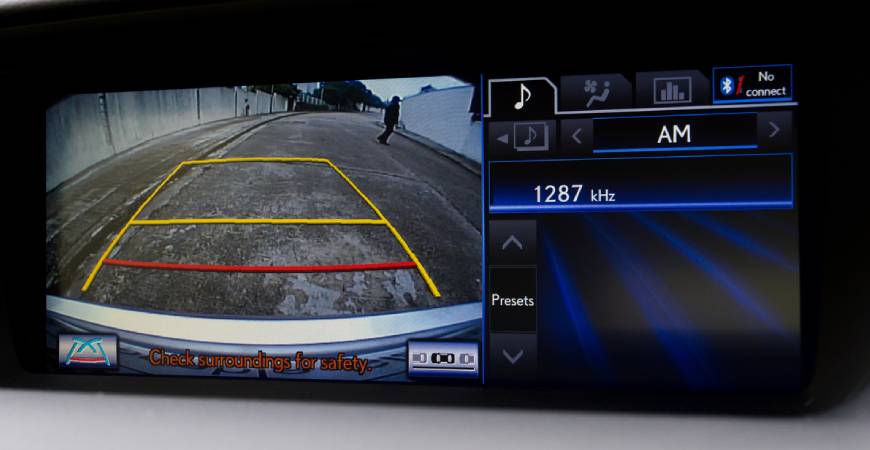 Many new vehicles come equipped with reversing cameras, but if your car doesn't have one it's a wise investment. Not only do they help show you if there's anything behind you when reversing, like pedestrians, but many include parking guides that follow your steering arc – making tight parking spaces at the shops much easier.
These are helpful for parking and watching out for objects and pedestrians. While these used to be expensive, the technology is now much more affordable, and products may start as low as around $100. Choice Magazine has a comprehensive article that discusses how reversing cameras work, and what you might expect to pay. You'll find options from around $150-500.
5. Blind-spot warning system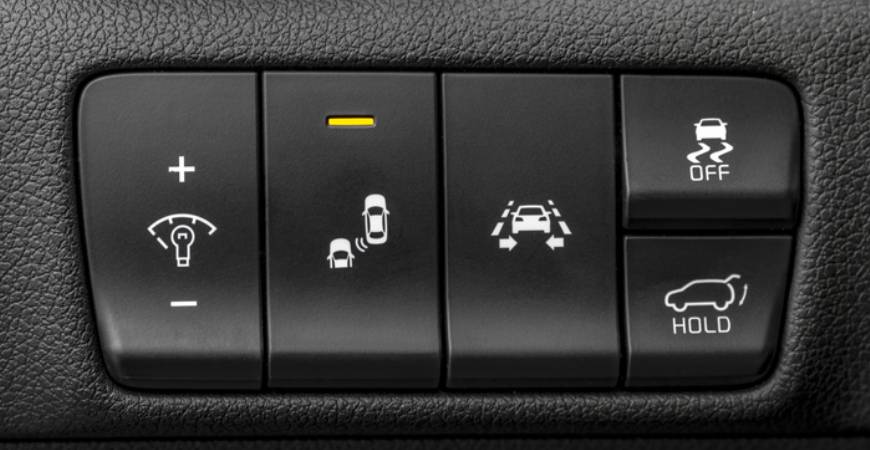 Blind spots, and failing to check them before merging is one of the most common indiscretions drivers make on the roads. As we age, failing eyesight is also one of our most common complaints, meaning that investing in technologies that can reduce the problem of blind spots while driving is smart.
Blind-spot warning systems are often installed on your side mirrors and alert you with a light or a warning alarm if there's someone in your blind spot. These monitors usually use sensors fitted to the sides of the car (rear and front), and their systems are designed to reduce the risk of accidents with an alert system.
Top-of-the-range: gadgets and tools for proper tech-heads
Love technology and driving? Then you might want to invest in your car by splurging on a piece of technology that makes your road trips more comfortable and safer.
If you really want to take your driving trips to the next level, there are all-in-one technologies with the price point to match. While some of these systems are a big investment, they could help keep you on the road for many years to come.
6. Advanced-driver awareness systems
You have probably heard: there are now several international companies that have developed vision-based advanced driver-assistance systems (ADAS) that are designed to give warnings for collision prevention and mitigation. ADAS systems have been making headlines recently, with the potential for self-driving vehicles a very possible reality by 2030.
While very few Australians are looking at the possibility of a self-driving car in the near future, there are some not-so-cheap technologies you can add to your vehicle that offer help with sensing, mapping and driving policy (such as near-instantaneous decision-making).
Mobileye is one such company, but you may also want do some research on alternatives in the market such as German Autolabs, Cortica and Mythic which all have slightly different features, and many bells and whistles. None of these systems are cheap, with most costing drivers over $1000. Some older drivers might well see the value these, however.
7 Nov 2019